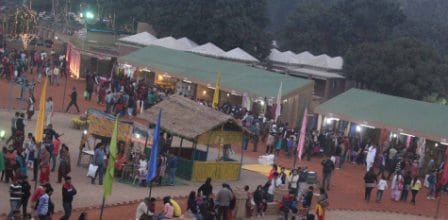 Sharma Travels provide Best Tempo Traveller Service in Manimajra. We offer 8 to 17 seater Tempo Travellers for Shimla Manali Dharamshala Dalhousie etc.
Tempo Traveller in Manimajra
Manimajra is a small town on the outskirts of Chandigarh. Situated close to Chandigarh, it is mainly a residential hub having various societies such as Modern Housing Complex, Duplex, Rajiv Vihar and Uppal's Marble Arch.
Tempo Traveller fleets from Manimajra
Manimajra to Manali Tempo Traveller fare:
13 seater Tempo Traveller (5 days/ 4 nights) : 18k to 22k
Manimajra to Shimla Tempo Traveller price:
13 seater Tempo Traveller (4 days/ 3 nights) : 14k to 18k
Manimajra to Shimla Manali Tempo Traveller rate:
13 seater Tempo Traveller (7 days/ 6 nights) : 25k to 30k
Manimajra to Shimla Manali Dharamshala Dalhousie Amritsar Tempo Traveller amount:
13 seater Tempo Traveller (10 days/ 9 nights) : 35k to 42k
Manimajra to Katra Vaishnu Devi Tempo Traveller quote:
13 seater Tempo Traveller (3 days/ 2 nights) : 16k to 22k
Manimajra to Amritsar Tempo Traveller rate:
13 seater Tempo Traveller (Same Day) : 8k to 10k
Manimajra to Delhi Tempo Traveller fleet:
13 seater Tempo Traveller (drop) : 8k to 11k
Manimajra to Leh Ladakh Tempo Traveller price:
13 seater Tempo Traveller (drop by Manali) : 35k to 45k
Manimajra to Leh Ladakh by Manali Tempo Traveller amount:
13 seater Tempo Traveller (10 days/ 9 nights) : 47k to 57k
Manimajra to Kalpa Kaza Lahaul Spiti Tempo Traveller fare:
13 seater Tempo Traveller (10 days/ 9 nights) : 42k to 53k
Manimajra to Jaipur Agra Tempo Traveller fleet:
13 seater Tempo Traveller (per km basis rate) : Rs 15 to Rs 18 per km
Manimajra to Dharamshala Dalhousie Tempo Traveller price:
13 seater Tempo Traveller (6 days/ 5 nights) : 22k to 27k