Sharma Travels provide Best Tempo Traveller service from Chandigarh to Shimla for 3 days trip.
Kindly see below 3 days Shimla trip cost estimation and routemap: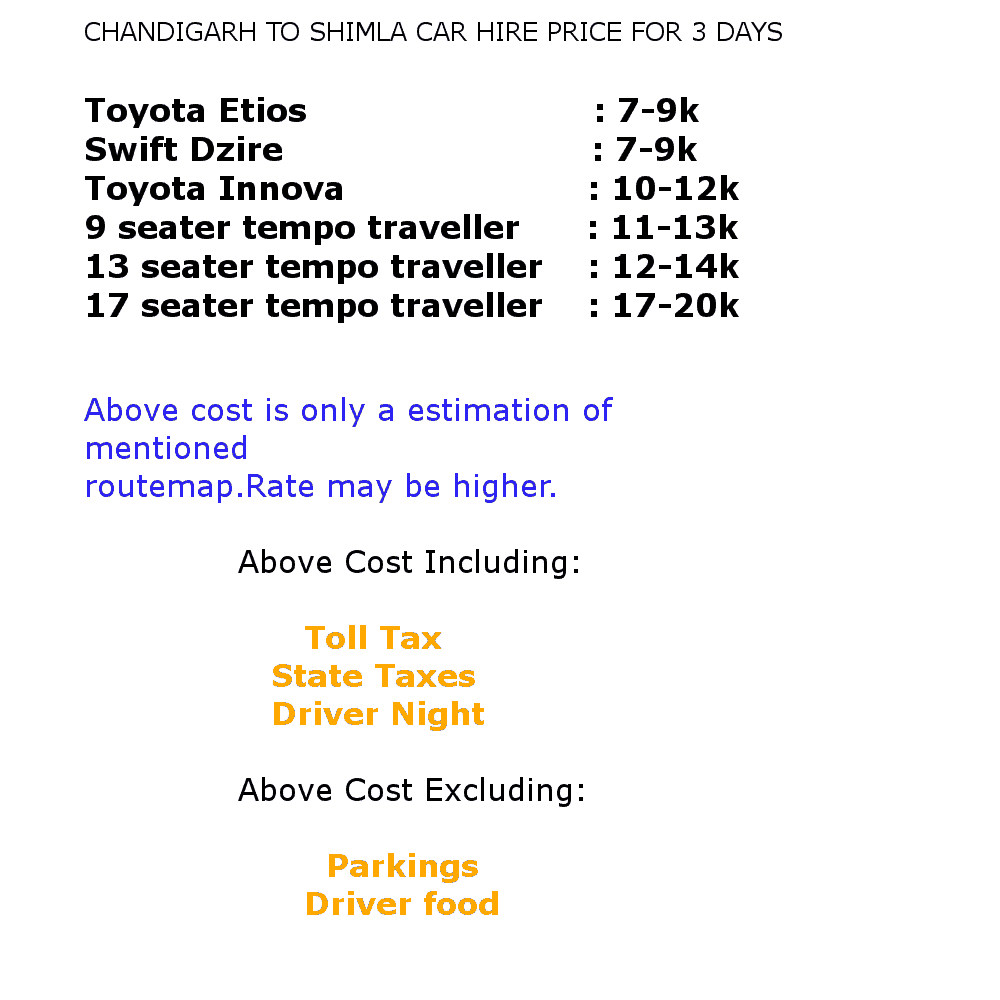 We believe in providing a comfort and quality service to our customers. We provide totally all kind of tourist vehicles and especially deals in tempo travellers. What is the Difference? The difference between our and the other company is that we always look forward to arrange the comfort journey to our customers. We Especially provide the Tour trips and business trips to our customers. We are available for the dedicated 24 * 7 service for our customers. We offer totally tourist vehicle services. We have all kind of tempo travelers especially available for chandigarh-delhi Airport, delhi Airport- Chandigarh,Chandigarh-Manali,Chandigarh-Himachal Pradesh , Rajasthan Tour trips, Shimla-Manali Tours, jammu and kashmir, Leh Ladakh Tours,etc. We have also available out station tour packages. If you are planning trip for Delhi and out station tour packages through tempo traveler we can provide you tempo traveller service according to your requirements. We have special arrangements available for the foreigners and we provide all india tours from delhi or chandigarh for our customers.Our guest service team has a cumulative experience in tourism industry. The team is well aware and equipped to cater to requirements of various market segments and understands the demand of tourism in India.Transaction level operations are executed by a team of professionally qualified professionals, who are well acclimatized with the complexities of Travel & Tourism Trade.